National Parks in Greece #2
What should we know about them?
Greece is one of the richest countries in biodiversity and ecosystem diversity. Protected Areas and National Parks may constitute a key driver of sustainable development and economic revitalization of these areas.

The area of ​​Greece is almost 2.5 times smaller than the territory of Poland, yet it has a very rich and varied natural environment. It is especially blessed with a rare geomorphology, striking contrasts, as it has both beautiful and varied coasts and many rock formations such as caves and chasms. Mountain ranges account for as much as 81% of Greece's landscape. The country has many regions of great ecological value. As a result, as many as 12 national parks were created in Greece (Poland has 23 national parks, which is twice as many). These are:
Parnassus National Park
Parnitha National Park
Samaria National Park
Vikos-Aoös National Park
Ainos National Park
Sounio National Park
Oeta National Park
Prespy National Park
Zakynthos National Park
Alonissos National Park
Pindos Mountains National Park and last but not least
Olimp National Park
We present here the 5 most important of them.
OLYMPUS NATIONAL PARK
Mount Olympus National Park is the oldest national park in Greece. It was established in 1938. In his bios we go into full protection. It is included in the UNESCO list. Sent limp is the mountain of the ancient gods. The highest peak – Mitikas (Mytikas 2,918 m above sea level) on the throne of Zeus. Here, the feasts of the gods are used and ambrosia is used to establish immortality. According to mythology, many ancient gods and muses, goddesses – patrons of science and art, were hosted at the feasts at Zeus. Their place was the Plateau of the Muses. It was believed that an attempt to reach the mountain of the gods always ends in death. To this day, the Greeks look at Mount Olympus with respect. Near the first coast of the Aegean Sea, Paralia, Ria Olimpijska, Leptokarya.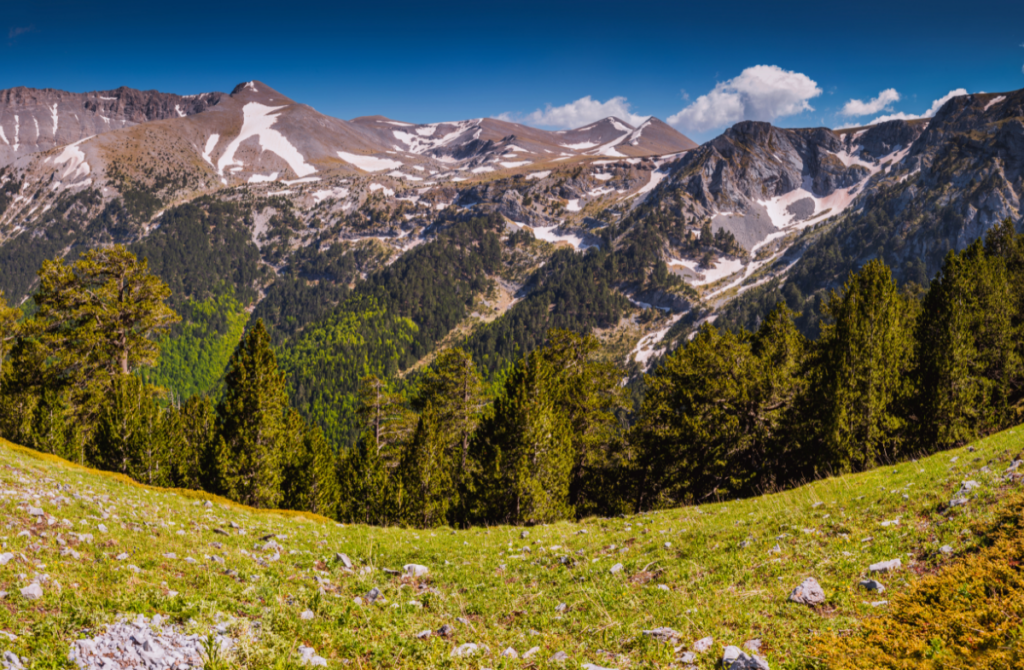 ZAKYNTHOS NATIONAL PARK
Zakynthos National Marine Park was established in 1999 and covers an area of ​​52 square miles, including "Laganas Bay", "Keri Lake" wetlands and two small islands of Strofadia. Situated in the south of Zakynthos, the third largest island in the Ionian Sea, Zakynthos National Marine Park is famous for its breeding ground for sea turtles (Caretta) in the "Mediterranean Sea". There is a sanctuary for monk seals. Here, guests can swim or snorkel. You can explore the waters or follow the footsteps, being mindful not to worsen the turtle's characteristic living spaces.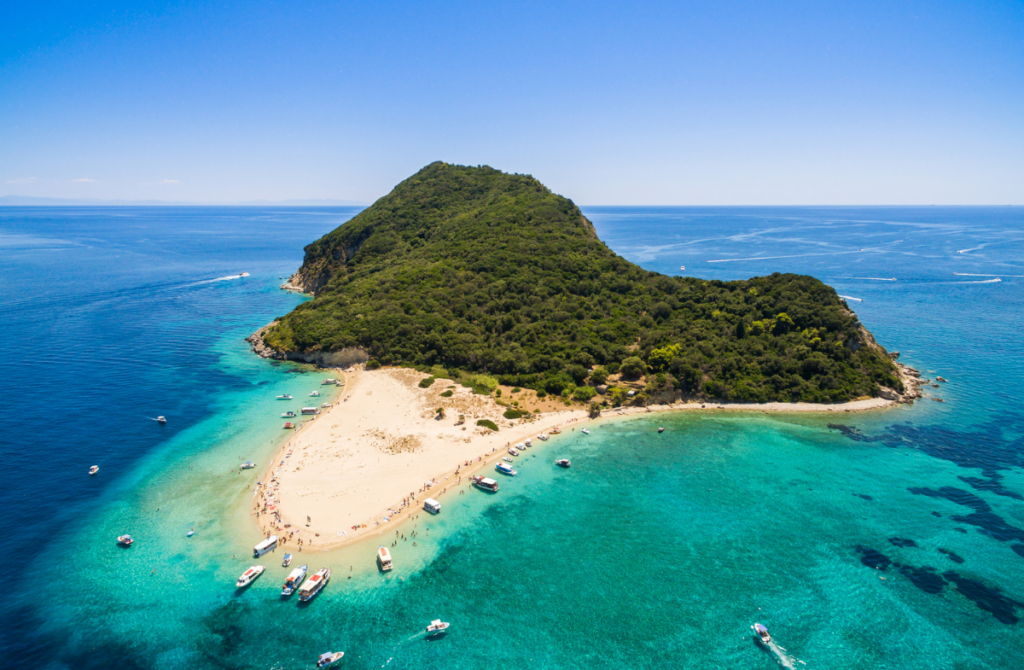 OETA NATIONAL PARK
The "Oeta National Park" was established in 1966 and includes "Mount Oeta" in the central region of Greece. "Oeta National Park" covers an area of ​​7,000 hectares and is the third largest national park in the country. As part of the Natura 2000 network, the park, where prosecution and other dangerous activities are prohibited, is home to no fewer than 50 endemic plant species and several untamed species of life and birds, including roe deer, wild hog, rabbit and additionally brown bears, wolves and wildcats.

Travel enthusiasts visiting this park can experience fantastic bird watching opportunities, explore the caves and gaze at the historic center of Agathonos Monastery.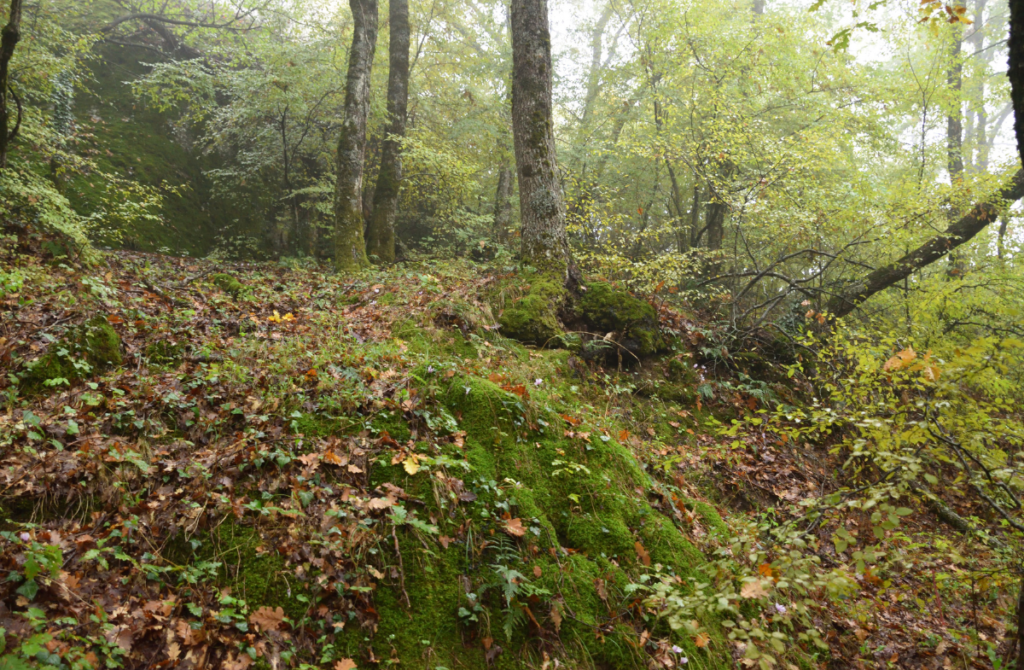 VIKOS- AOÖS NATIONAL PARK
Located in the northwest of Greece in the beautiful countryside of Epirus, the "Vikos – Aoös National Park" is 30 km from Ioannina. It is an area of ​​over 12,600 hectares of ravines and canyons, caves, lakes and streams, and dense forests. Built in 1973, the park is home to wolves, dark bears and deer and is the most popular among the local people for outdoor exercise. In addition, it is considered a UNESCO geopark due to the wide assortment of natural living spaces within its borders. Ecotourism activities are well known here.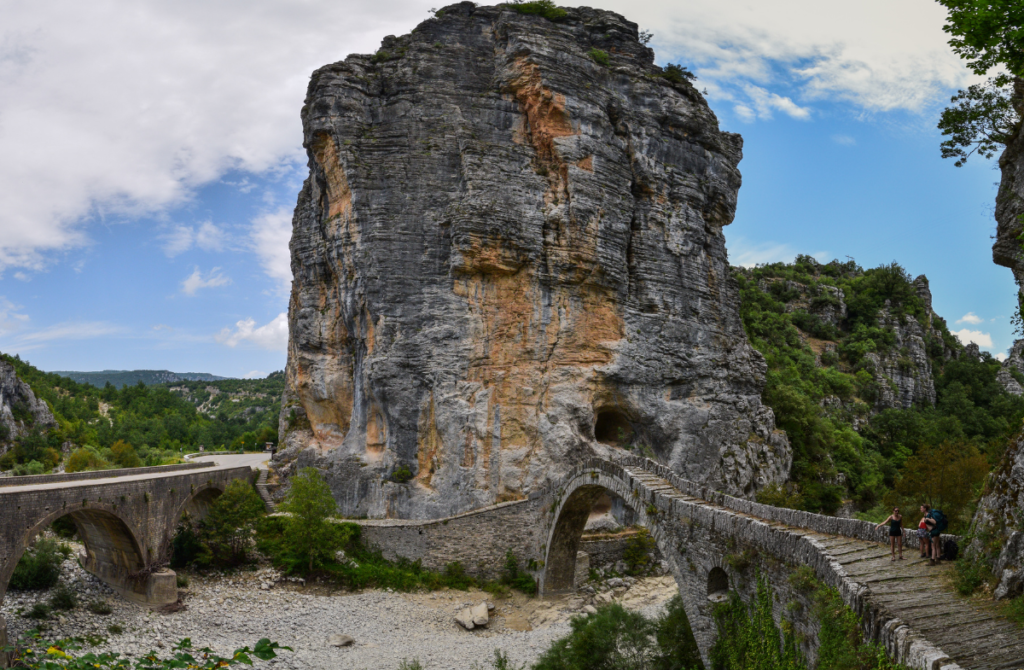 ALONISSOS NATIONAL PARK
It is not shocking that Greece also has a marine park. The Alonissos Marine Park was improved in 1992 and is one of the provider of secured sea territories in Europe. In addition to protecting the sea, the park also includes six small and 22 islands. This natural park in Greece is the perfect living space for several species of systems, including these 300 species, 80 bird species, Gioura wild goat, red coral, Audouin's gull and Eleanor's hawk. Visitors can explore the park by snorkeling or swimming and, if they are lucky, they may even see some seals. sightseeing, additional items and fishing (only for additional materials) for other basic activities here.